On April 20, 2017, Rabbit #041
posted on tumblr
that they received a floppy disk in the mail, labelled only "DRKWND". In a
second tumblr post
, once Rabbit #041 had accessed the disk, they revealed that the disk contained a zip file labellled "DRKWND.7z". Rabbit #041 was unable to access the file as it requires a password.
Rabbit #041 also revealed that on the back of the disk was a handwritten url to a website, http://davidsonlawnj.info/.
"The Office of William Davidson" site
Edit
The website is fairly sparse of embellishment and contains typos, but is the alleged business website of William J Davidson, a lawyer who has been practicing as a family and health lawyer in the "greater Pocono Mountain area" since 1993. The website states that he currently works in and near Princeton, New Jersey, specialising in offering probate and estate planning for families and individuals.
Rabbit #041 said they tried "all the numbers on the site" as a password for the DRKWND file.
Home page
Edit
Information listed on the "Home" page of the website includes the following:
William currently manages 56 estates
He has 34 years experience
He has settled 1500 suits
He has 'finalizied' 375 adoptions
The copyright date for the website is 2014
About me
Edit
The "About me" page features the below bio. The page also displays a photo (filename "useme.jpg"), presumably of William Davidson. He bears a striking resemblance to
Dr. James Corenthal
.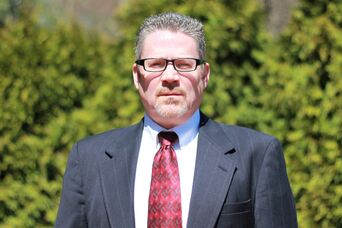 "Upon graduation from the law school at the University of Pennsylvania, William decided to devote his career to helping families in special circumstances and those suffering from medical malpractice. William spent 20 years as a pillar of the greater Mount Pocono community and more recently offers his estate holding services in and around Princeton, New Jersey.
William's current mission is to create an easy and compassionate working relationship between families and those who have established estates in their names."
Contact Me
Edit
The "Contact Me" section of the website appears unfinished, but does list some testimonials, as well as a postal address:
P.O. Box 8173
Trenton, NJ 08650
The photo of William Davidson seems to feature Dr Corenthal.
The numbers listed in the main section of the home page of William Davidson's website add up to 1965.
The subscription option on the website is not functional.
The home page features an image of the Mercer Street Mansion.
The label DRKWND resembles the word Darkwind. This happens to be the name of a game that is free to play on Steam.
Speculation
Edit
The filename of the photo of Davidson, 'useme', has significance. Alternatively, it could just have been the site designer labelling photos according to suitability for use on the site.
Ad blocker interference detected!
Wikia is a free-to-use site that makes money from advertising. We have a modified experience for viewers using ad blockers

Wikia is not accessible if you've made further modifications. Remove the custom ad blocker rule(s) and the page will load as expected.